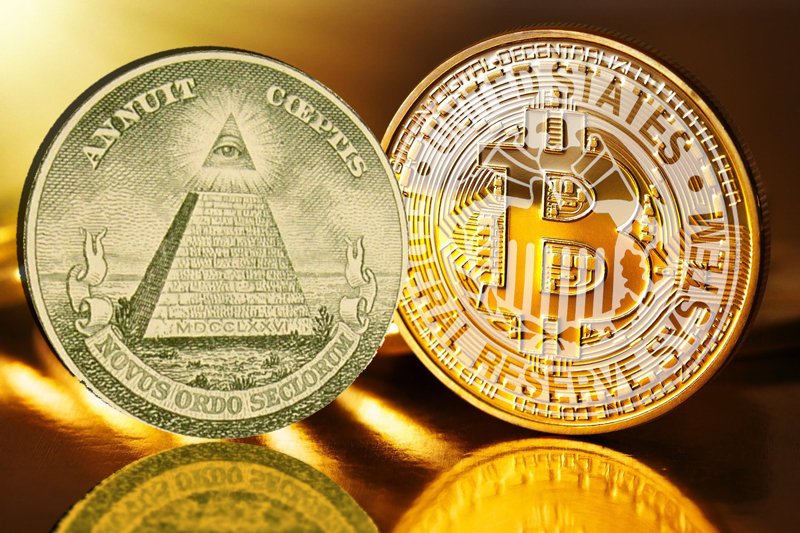 June 20th, 2017– Gregorian Date
(WASHINGTON, DC) Senator Chuck Grassley introduced Bill S.1241 — 115th Congress (2017-2018) -a Bill titled Combating Money Laundering, Terrorist Financing, and Counterfeiting Act of 2017– last May 25th, 2017. The Money Laundering Act makes it illegal to have and transact in cash and digital currencies/cryptocurriencies without registering the amounts and trades with a local bank.
The Money Laundering Act conceptually declares digital crytpo-currency mining, usage, and holding an act of money laundering and counterfeiting, particularly in regards to Federal Reserve Notes maintaining their fictitious Valueless Perception of Worth. Requiring the registration of all digital currency holdings and transactions in the U.S. is an attempt to brazenly legalize (fictionalize) the all digital currency networks under the "legal jurisdiction" of a criminal government. After the United States succeeds, all UN Member Nations interested in continued debt slavery could act to implement such measures, in kind. It is a power grab of the Commons by the United States Corporation over a Constitutionally First Amendment Protected Freedom of Speech Medium (digital currencies) and non-legal trade that governmental corporations cannot control nor profit from (with debt mechanisms).
The "Terrorist Financing" label being used by US Senators was to undermine all legitimate commentary on the topic. Indeed, the Act itself is an act of terrorism upon the Digital Commons and Digital Rights. It is a usurpation of value, rights, and property. The Act violates legal precedence in converting a basic digital right into a "license", regardless of fees, to outright ban digital currencies. The Money Laundering Act only points out the laundering of worth via valueless debt by the Federal Reserve and seems to merely be an attempt to protect the unlawful DEBT-AS-MONEY Racketeering of Central Bankers.
Continue reading New U.S. Bill: Register All Cash, Digital Currencies, and Digital Transactions With Local Bank, even Steem, Ethereum